Daria Irincheeva is one of the artists included in our Summer exhibition, Unsettled. Originally created for her baby, she began making mobiles with the intention of selling them to raise funds for children in Ukraine who have been impacted by the war.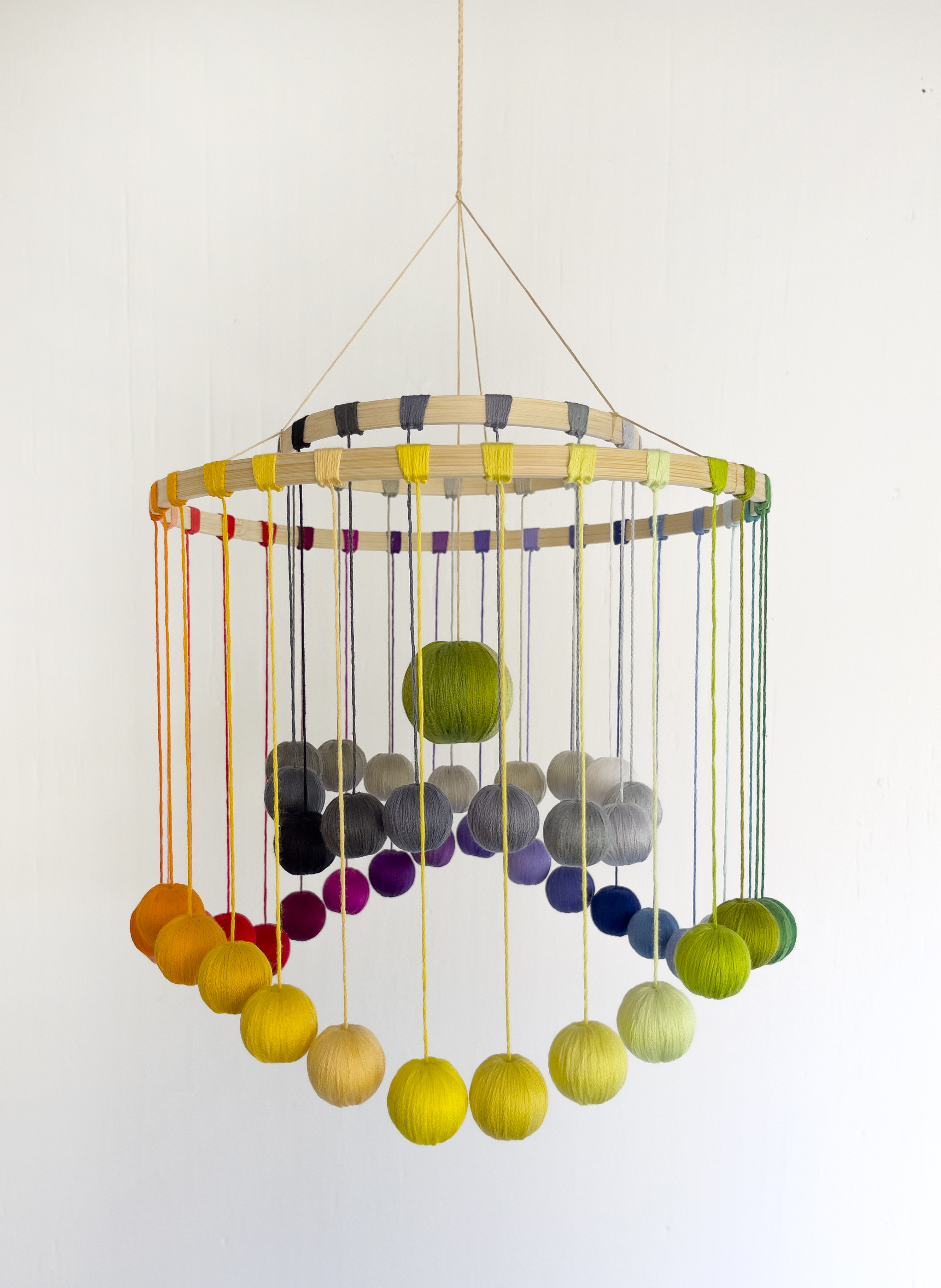 "There are events in life that literature, art, and culture can try to describe, but whose meaning is only truly revealed to us through personal experience. In my life, some significant examples of such events were the death of my father in 2017; the birth of my daughter five years later; and the war that started on the 24th of February of this year, as the result of Russia's invasion of Ukraine.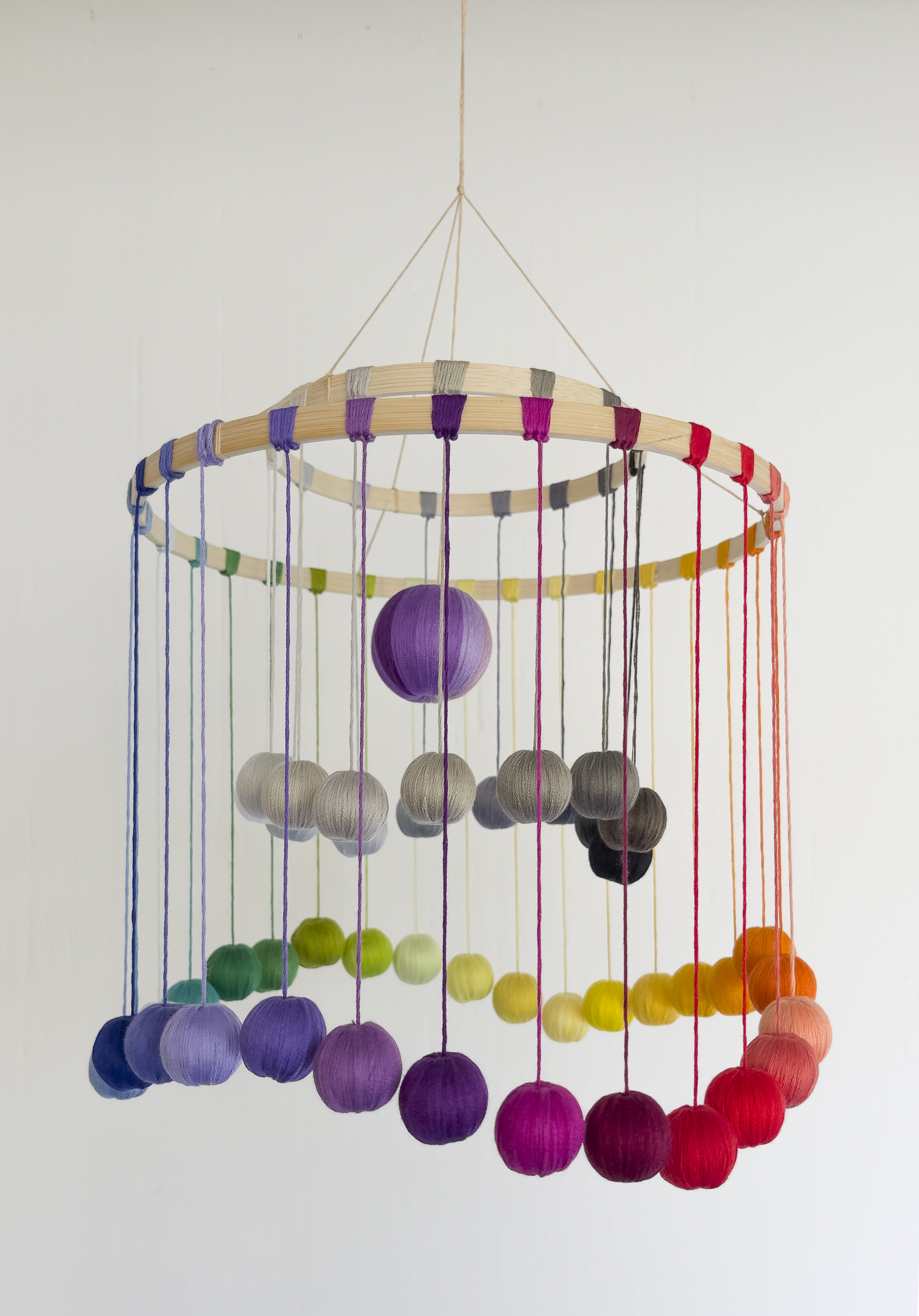 Each of these events breaks the self in its own unique way and leaves it with the necessity to reinvent one's life anew. The death of my father and the sudden absence of a presence I believed I could always count on taught me to reevaluate my own life and seek a deeper knowledge of my own family roots. The birth of my daughter reinvigorated my heart and created a love larger and deeper than I could have ever imagined. And through watching so many lives being ruined, directly or indirectly, by the pure and total darkness that is the war in Ukraine, I have felt a previously unknown pain in my soul. My heartbreak over families being torn apart, cities and villages burnt and erased from existence, and so many lives lost through the ongoing terrorization by Russia has motivated me to join in helping through the modest means most available to me as an artist.
I am therefore releasing a series of mobiles that I had originally made to hang over my daughter's crib for her to enjoy, the entire profit of which will go to a charity organization benefitting Ukrainian children affected by the war, so many of whom have lost their parents, homes, body parts, and in nearly all cases, their childhood." - Daria Irincheeva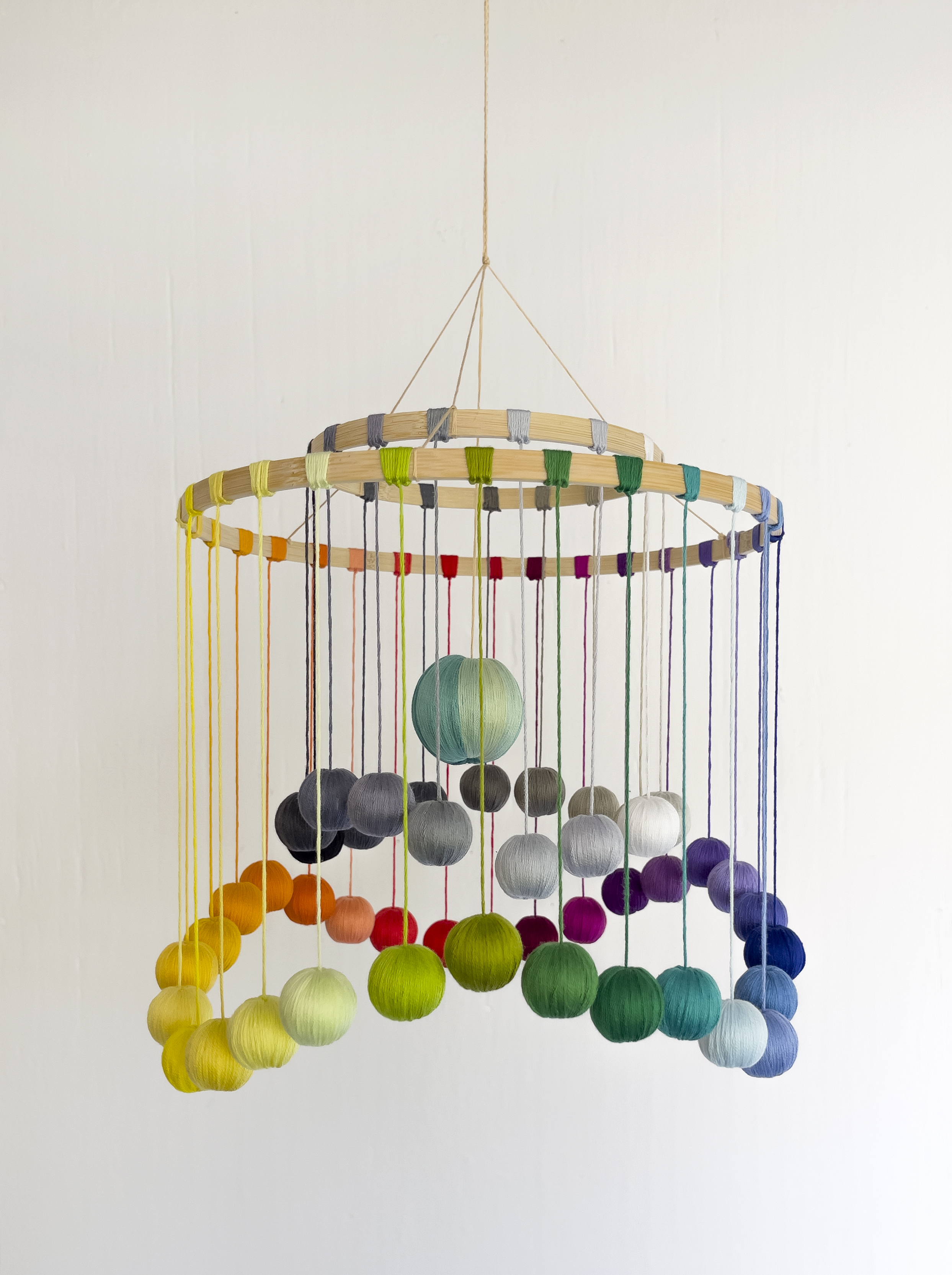 10 x 10 x 12 inches (overall height slightly variable)
wood, cotton thread, styrofoam balls
$500 each
To purchase, please contact the gallery
Please note that these mobiles are for decorative purposes only and should not be handled by small children as they are delicate and can present a choking hazard.